LUC and the city of The Hague kick off new LUC Community Project
On Monday 10 March Leiden University College The Hague and the municipality of The Hague kicked off LUC's new 'Community Project' at the Johan de Witt School in The Hague. The community project will be a part of LUC's new Global Citizenship curriculum for 2014-2015.  
The Community Project offers students a semester-long combination of academic reading and writing, formal and informal reflection and discussion, and about 40 hours of community service. 
Photograpy: M. Boumans
Monday afternoon officials of all involved parties gathered at the Johan de Witt School in The Hague to celebrate the start of the project, joined by a group of students. Ingrid van Engelshoven (Deputy Mayor of the municipality of The Hague), expressed her excitement about the kick-off. When she spoke at LUC's Grand Opening in October 2013, she recalled, she urged LUC students to make a difference in the city, and in return she received a lot of enthusiastic replies and ideas. Only five months later, the community project is a fact.
Prof. dr. Jos Schaeken (Dean of LUC The Hague) spoke about the value of the new project. "Our students are eager to make a difference in the world and many of them go abroad to volunteer and give back," he said.  "What most of us don't realise, however, is that we can also make a difference right here in The Hague.  All we have to do is walk out the door and participate in the many volunteer projects available in the city. LUC's community project is a way to give back to the city that has already done so much for our college."
Photograpy: M. Boumans
LUC students present at the kick-off also shared their opinions. "Because we live and study in the same building, it is particularly important that we go out to experience what it is like to really be a citizen of the world," said Tessel Giele. As chair of LUC's Volunteer Committee, she knows many students are looking forward to participating in the project. "Currently the students already go into the city to organize a bingo for children, or to help a needy family move. With this project the opportunities will only get better. " Kukuh Dewantara, who is from Indonesia, would like to teach students about his own culture: "I want to teach children funny things, like for instance traditional dance. For me as an international student, this is an opportunity to integrate."
In academic year 2014-2015, the pilot year, LUC students will work as tutors and group leaders in secondary schools, while also meeting regularly as a group to discuss readings and to attend presentations by experts on urban affairs, multicultural education, and civic engagement.  This "hands-on" course, convened by Dr. Ann Wilson, will be complemented by a more traditional academic course on Urban Studies, convened by Dr. Sarah Hinman. The idea is for students to get a global and comparative perspective on multicultural urban societies and the challenges they face -- and then to connect this knowledge to an more practical exploration of how these issues manifest themselves locally.  
By bringing our students into meaningful contact with the community of The Hague, LUC can give additional meaning to how we teach "citizenship." The Community Project is also a way to give students new skills and to expose them to potential careers in social service—or simply new opportunities for volunteering.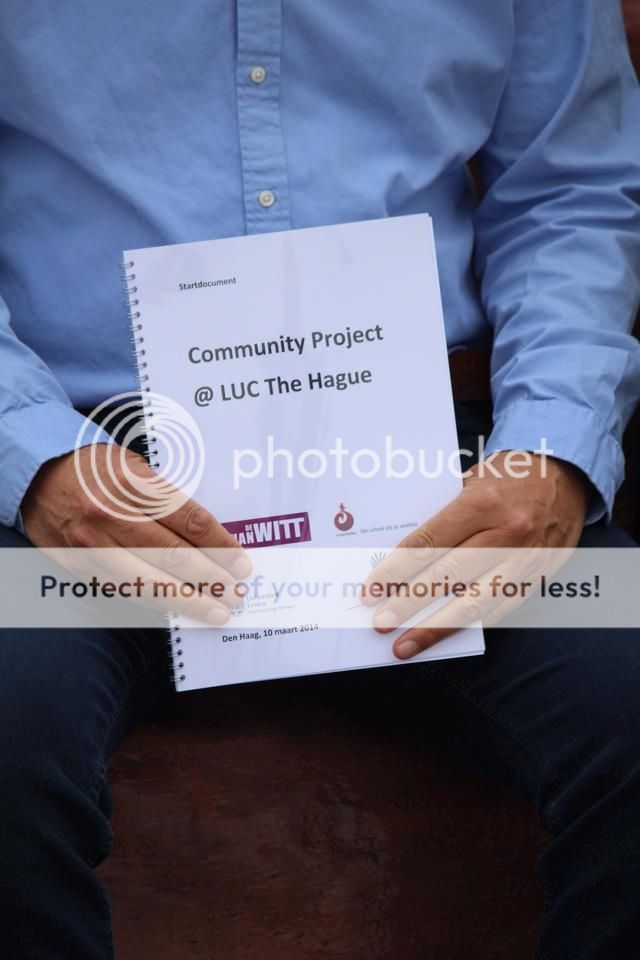 Photograpy: M. Boumans